Guest Blog Post by Vivian Gao '15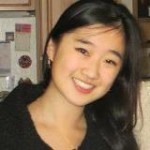 Looking at Maisha Walker (Class of '94), one would not expect to hear that she was anything but confident in her career path; with her warm, infectious smile and enthusiastic attitude, she appeared every bit the successful entrepreneur who loved what she did.  But this had not always been the case, as Walker revealed to a group of students during her recent talk at Career Services as part of the Imagine series.  As a French major who graduated without an idea of where she wanted her career to go, Walker shared that she tackled the job-search process post-graduation armed with only a pencil and the NY Times Classified Ads. Now, Walker is the Founder and President of Message Medium, a digital marketing agency that helps new and reinvested brands create dynamic and profitable presences online.
Walker started off her story with a funny anecdote from her senior year at Princeton, during the time of year when students start flocking to Career Services clean-shaven and in business-suited hoards.  Walker laughingly recalls how she flagged down one of the girls on her way to an interview ("which probably wasn't the nicest thing, now that I think back on it") and asked the girl what she was interviewing for.  Upon hearing the response "consulting and investment banking," Walker admits that she had no idea what the fields were at the time, and by the time she realized that she actually found the "amorphous field of business" interesting, all the deadlines for applications were already past.  This story perhaps serves as a gentle reminder to students on just how common it is for students not to have life planned out upon graduation. Later Walker would go on to work at Morgan Stanley as an Analyst for 3 years, before a long string of various jobs she took on before ultimately finding her passion for marketing and digital media.  This served as further evidence that your career path is not always a straight line and that there may be many twists  and turns on the road to finding your passion.
In her talk, Walker emphasized to students the importance of reaching out and striving for perfection, from her experiences with connecting through Princeton's alumni network (post-graduation) and getting an interview with Rolling Stone Magazine, to messing up a large-scale project because of carelessness in working with Excel.  And, although not directly, Walker demonstrated how optimism was the biggest contributor of all to success: throughout the experience of being unemployed and even being fired, Walker maintained that she was determined to continue exploring different career fields and learn from her mistakes.
In her current capacity as head of a digital marketing agency and the creator of the blog "The Internet Strategist" for Inc. Magazine, Walker has plenty of advice for eager students looking to network, use social media to build their online image, and land the perfect job.  But at the heart of the question of "how do I find my ideal career?", Walker seems to advocate the old fashioned method: if at first you don't succeed, try, try again!  I really enjoyed hearing this honest, upfront, and personal talk from an accomplished alumna like Ms. Walker (you can watch her talk here) and look forward to hearing from future Imagine Series speakers this spring.