Throughout your time at Princeton, you will meet so many people who will have an impact on your future. One of the groups that can be extremely helpful in the "career sphere," in particular, is alumni. Princeton alumni are great — they want to see and help other Princetonians excel in the world. They are also extremely well connected and want to help leverage their networks in order to give back to their beloved alma mater's students. Throughout my four years at Princeton, I've reached out and stayed in touch with many alumni — and have seen positive results through each interaction.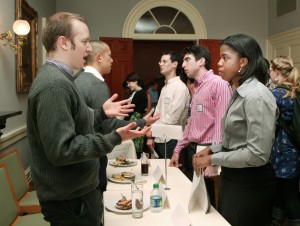 Tonight, Career Services is hosting their annual "Alumni Connections" student-alumni networking at Prospect House from 6-8 pm. Over 40 Princeton alumni from a host of industries and fields will be in attendance. Come learn how their major influenced their post-Princeton choice and also get advice on how to pursue your own career interests! RSVP today if you already haven't. This is the largest student-alumni networking event of the year and you do not want to miss it! Tables are arranged by industry and each student will receive a booklet with biographical information of the alumni participants.
Last year, I scoured the Alumni Career Network (ACN) and set up interviews with alumni in my field of interest. (Of course, I blogged about this and you can read all about it here.) This is a searchable database of Princeton Alum who have volunteered to provide career-related advice to Princeton alumni and students. There are over 4800 volunteers worldwide!
In addition to the alumni volunteers in the ACN, it is also important to maintain your connection to "soon-to-be alums," or graduating seniors. Some of my closest alum contacts/friends are from groups on campus. Since we were already friends (or acquaintances) on campus before they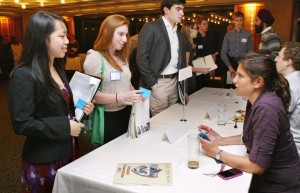 graduated, I always make sure I get their phone number or stay connected to them through Facebook, LinkedIn, and Twitter. I made an effort to check in with them every few months to see how they were doing. Another perk is that since these alums already know me in such a personal capacity, they have been really influential and helpful throughout my time here. I feel very comfortable going to them to ask for both school and "real world" advice. They also are closer to my age so the Princeton experience (both highs and lows) is still pretty fresh for them.
Another important aspect of reaching out to alumni is the help they can give during the job and internship search. Want to speak to someone in a field you are interested in? Want some general career advice? Need help connecting in a new city? Want real job search strategies from a Princetonian? Alumni can help with all of this! Career Services also offers so many other student-alumni engagement programs you can check out: Princeternship, Princeton-in-Washington, the IMAGINE Speaker Series, and Alumni Panel Events based on Industries.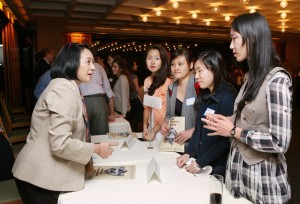 If you want some more advice on how you can connect with alumni, make an appointment with a career counselor. A career counselor might be able to give you targeted suggestions based on your needs and interests.
Hope to see you all tonight at Alumni Connections!