Generally ignored or barely noted by Princetonians today, Washington's Birthday was one of the most important campus events during the late 1800s and early 1900s. The day was marked in a variety of ways such as athletic contests, musical entertainment, and plays. The celebration was capped off by an oratorical contest, where each class selected a representative to compete for a cash prize, usually sponsored by the Nassau Literary Magazine.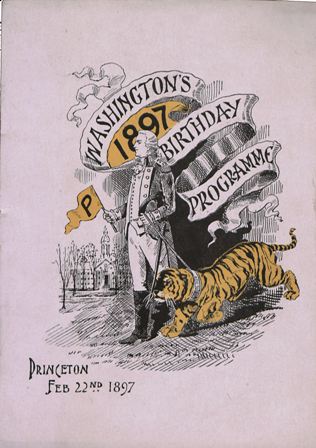 Cover of the 1897 Washington's Birthday Program,
Washington's Birthday Celebration Records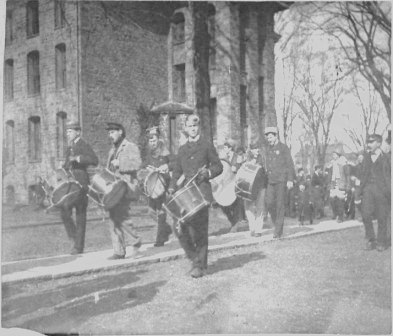 For much of its lifespan, the celebration appears to have been raucous, emphasizing a spirit of class rivalry, especially between freshmen and sophomores. Inter-class hazing was frequent, and an element of humor permeated each program, especially in the oration delivered by the senior class speaker, who was permitted to digress from the patriotic speeches expected of the other three classes.