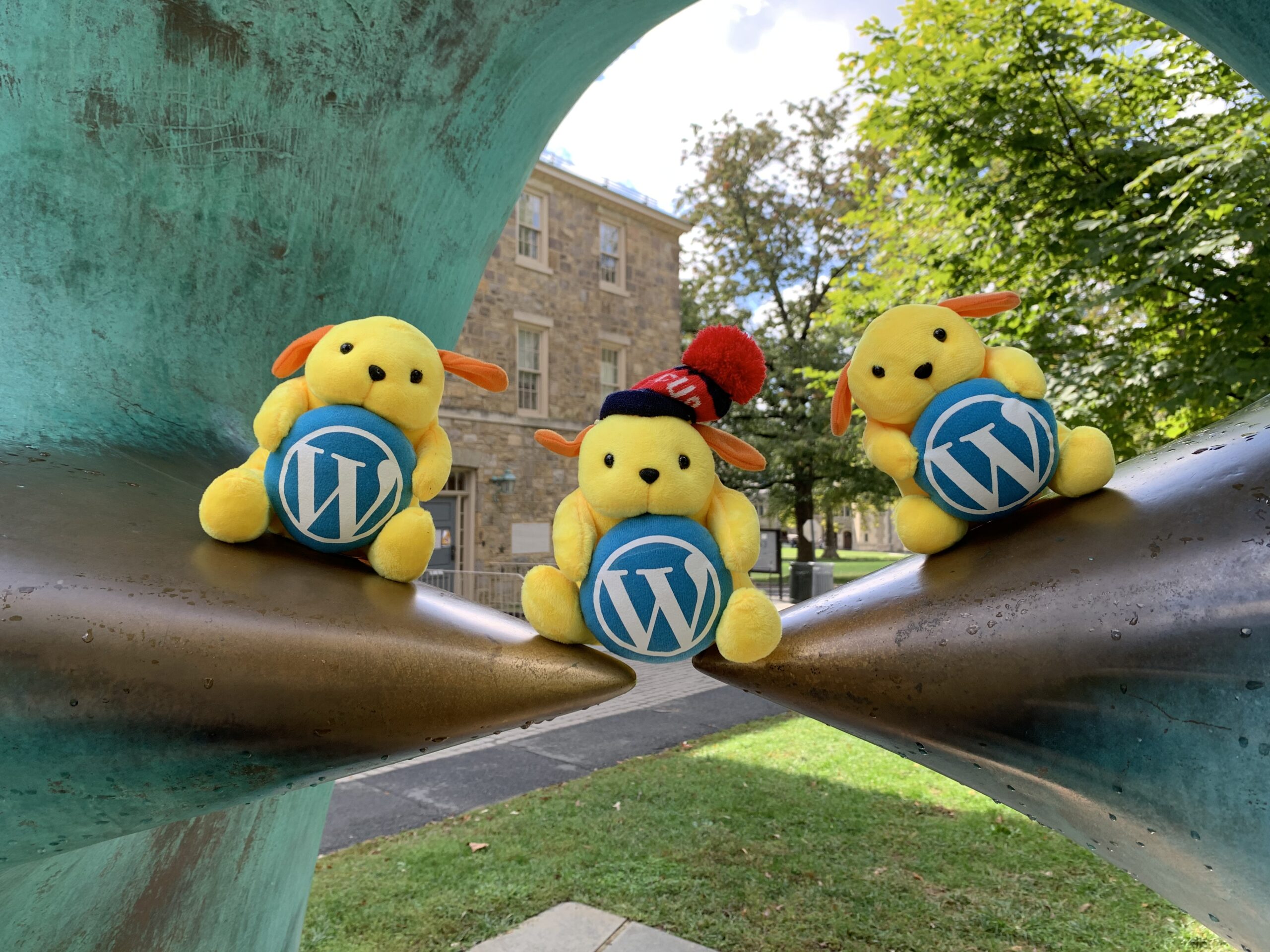 Frequently Asked Questions
Content Management Systems
What's a blog?
A blog is traditionally just a website with a stream of recent articles on the main page and links to chronologically-sorted and categorized articles. Blog authors and administrators usually create content and manage the site through a web browser or mobile app. Not limited to just simple articles, blogs can facilitate posting of custom structured content types, such as status updates, asides, FAQs, how-tos, gallery posts, recipes, reviews, video diaries, etc. With blogs, site visitors sometimes have the option to interact with the post authors and site visitors via a comment system. However, because of maintenance headaches caused by spammers and trolls, many public websites have chosen to disable comments. A site powered by a blog content management system can be indistinguishable from one driven by an enterprise content management system. Sometimes you need a service like
builtwith.com
to help you figure out if a site was built with WordPress.
Should I use WordPress, Drupal, or some other CMS?
Web Development Services recommends the Drupal-powered Princeton Site Builder platform for websites for University departments, programs, centers, and events. OpenScholar, a Drupal distribution for academic scholars, is our recommendation for faculty, staff, researcher, or lab sites. We recommend WordPress for student organizations and department-sponsored blog sites.
For personal sites, especially if you plan on maintaining the site after your time at Princeton, GitHub Pages is an excellent solution.
Above all, we recommend that you use the website building system that you and your colleagues are most comfortable with.
OIT has published the Knowledge Base article, "I need a website. What are my options?"
Please contact webservices@princeton.edu if you are unsure about what direction to take with your upcoming website projects.
Why WordPress?
The WordPress platform is a stable, innovative, open-source publishing system with a vast library of third-party plugins and themes. It powers over 42% of all websites. An expansive, vibrant community of WordPress users and developers are actively refining the software, offering support, writing tutorials, and sharing best practices. With an average of three major releases per year, the WordPress user experience is continually evolving and improving.
WordPress environment
Where can I learn WordPress?
The WordPress Codex is the official documentation site for WordPress.
The University maintains a site license for the entire LinkedIn Learning online training library, which includes thousands of WordPress training videos. Visit linkedinlearning.princeton.edu and log in with your Princeton netID to access their library from anywhere.
Can I add my own plugins and themes?
The production WordPress servers are locked down, secure environments.
Web Development Services tests all themes and plugins for security problems, compatibility problems, user experience issues, and performance issues before deploying them to the live servers.
With over 58,000 plugins and 8,600 themes on WordPress.org alone, not all of them play nicely with each other or with the latest version of WordPress. Not all are designed for a multisite environment, and some can kill performance on high traffic servers. Some plugins are banned by our hosting provider, Pantheon.
WordPress, itself, and all plugins and themes are uploaded to a separate version-controlled repository, then deployed via scripts to the QA and production web servers. This allows us to quickly roll back to a previous version of the environment if we discover a problematic plugin or theme.
We tried to mimic many of WordPress.com's features, and we have added many other plugins based on feedback.
To simplify the interface for casual users, not all plugins are activated across the network. Site administrators can activate certain plugins just for their site. These include a Poll/Survey plugin, an FAQ plugin, and a LaTeX plugin.
We welcome suggestions for added functionality and new themes to add to our WordPress environment. Please use the Contact link above.
How long will my site stay up?
As long as your site is active and does not violate University policies, we will continue to host your site. However, if your site has been inactive for three (3) years, we reserve the right to remove your site from our servers.
We ask that each site request designates an administrative contact and a technical contact. These designated individuals become the site owner(s). Before deleting an inactive site, we will attempt to contact a site owner. If none of the designated site owners are still with the University, we will contact another individual within the administrative contact's former department. If your site has a sponsor organization, such as the Office of the Dean of Undergraduate Students or Princeton in Asia, we will also coordinate with that organization.
With the site owner, we will discuss options for archiving an inactive site's content before removing it from our servers.
How can I insert a video from Media Central onto a page?
Edit the page onto which you want to insert the video. If you are using the Block Editor, paste the oEmbed URL for the video right into the content area, and it will automatically transform into a preview player for your video.
If you are using the Classic Editor, paste the oEmbed link right into the content area, on its own line. That link should automatically transform into a preview of your video.
You can find the oEmbed link by viewing the Media Central video in a new tab in your browser, clicking the "Share" button beneath the video, and then clicking the "oEmbed" tab.
To add the video, you can also click the "Add Media" button in the WYSIWYG toolbar.
On the left sidebar of the dialog, click the "Insert from URL" link, then paste in the oEmbed link for your Media Central video.
After you paste in the link, a preview of the video should load. Click the "insert into page" button on the bottom right.
How do I get a site?
May student groups get a WordPress site?
Our WordPress service is available to all officially recognized student organizations and publications at Princeton University.
It is against University policy to collect ad revenue (affiliate programs, Adsense, or other pay-per-click services) from pages served off of University servers. Sites with donation buttons must get special approval from the Office of the General Counsel. An externally hosted solution is the best option for organizations that wish to generate money from their websites.
May I get a WordPress site to use as my personal site?
We are currently only offering sites to University departments, programs, official student organizations, official student publications, faculty, and faculty research groups.
If you want to set up a personal site, your best bet would be third-party hosting services like Github Pages or WordPress.com or Google Sites. If you already own a domain name, you can even use it for a GitHub Pages site for free.
You could also request an site on the Personal cPanel Service and install WordPress via Softaculous.
How do I get a WordPress site?
Please read the instructions on our Request a Site page. We sup­port web­sites related to teach­ing, research, and com­mu­ni­ca­tion out­reach for fac­ulty projects and officially recognized Uni­ver­sity groups and pro­grams.
If you have any other questions, please use our contact form or directly email wordpress@princeton.edu.