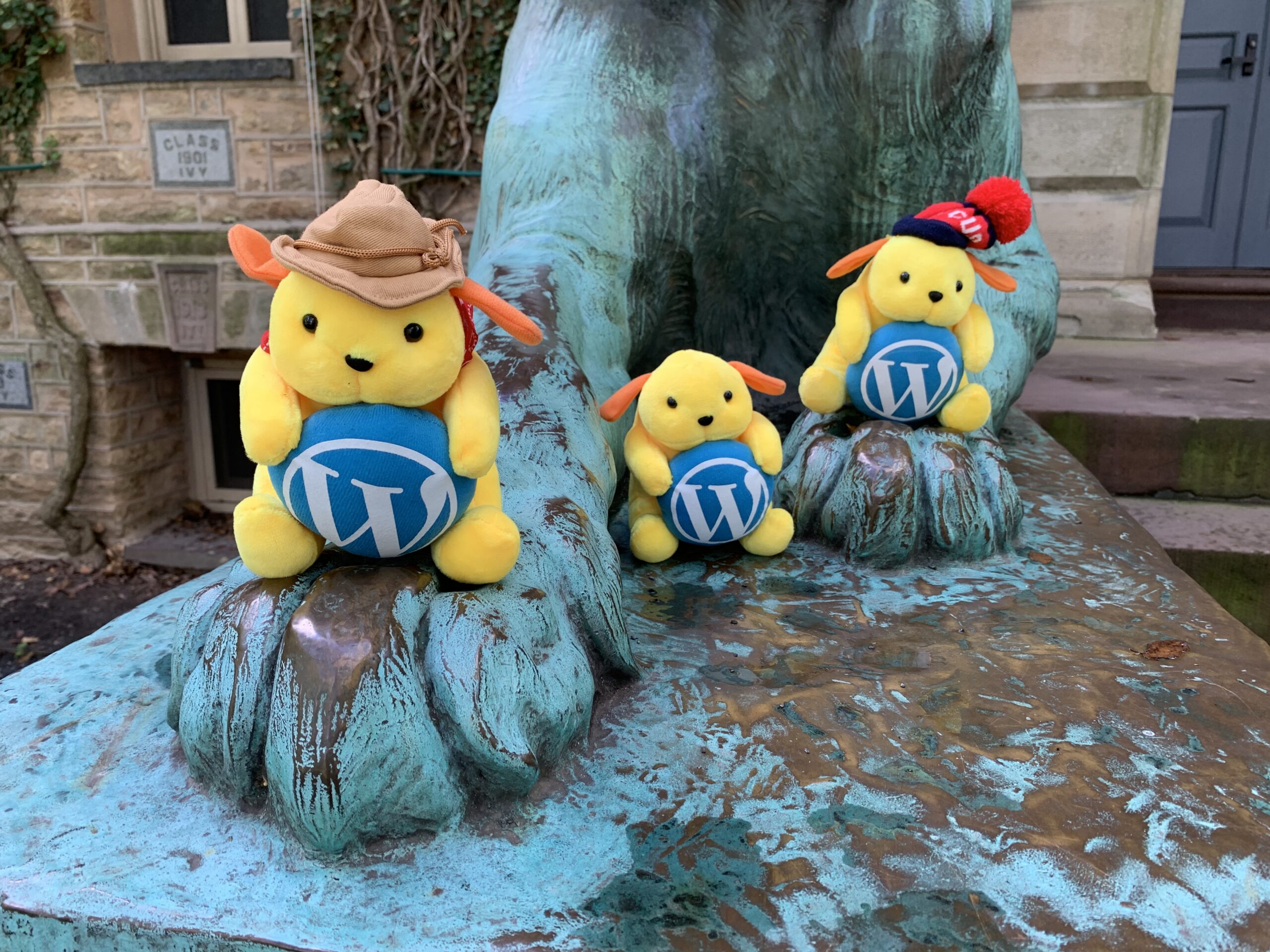 Service Summary
The service is intended for the creation of simple sites based on the WordPress content management system.
Service Audience
University-recognized student groups
Blog sites
This service is not for:
Individual student or staff blogs.
Redirecting your site to another site.
A landing page that points to a social media account or another site.
Support
The WordPress service is monitored for uptime 24 x 7. If you notice an outage of the service outside of normal business hours, please contact the OIT Support and Operations Center directly so they can escalate the outage to those responsible for restoring service.
For all other support inquiries, our team responds to incidents and requests during University business hours, usually within two business days.
WordPress sites are only available for University organizations and faculty projects. These sites must adhere to the Princeton University Information Technology Resources Guidelines for Use.
As long as a site in our managed WordPress environment is active and does not violate University policies, we will continue to host that site. However, if a site has been inactive for three (3) years, we reserve the right to remove it from our servers. If a site was abandoned without adding any content, we may remove it after one year.
This service includes:
Themes: A choice of select themes that have been vetted and include University required elements.
Theme customization: The ability to enter CSS rules into a web interface to override theme styles.
Plugins: A choice of select plugins which have been vetted for reliability, security, and supportability.
Security: The system was built with security in mind. It is updated and patched in a timely manner. The hosting platform is SOC 2 compliant.
This service does not support:
File system access: The WordPress core, theme, and plugin files are on a version control system with no direct write access. Site owners do not have SFTP access or access to the git repo.
Database access: Access to the MySQL database is not supported. There is a single database that is shared by hundreds of sites on our platform.
Importing sites developed locally or on an outside platform: If you already have a site, we cannot guarantee that all plugins or themes from your site will be available on our shared environment. We would only be able to assist you with migrating the content via the native WordPress export/import feature (WXR files). A Departmental cPanel account may be a better choice for an existing site that just needs a Princeton-supported hosting environment.
Custom plugins or themes: We do not support custom developed plugins or themes, nor do we support modified versions of publicly released plugins or themes. We also don't support custom post types.
Premium plugins: Because this is a shared system, we cannot support premium plugins for individual sites. Many premium plugins have a separate update system that requires an annual subscription and a cumbersome manual update process. Also, for some plugins, it is not possible to have the free version and the pro version installed on the same system.
Premium themes: If there is a freely available theme or plugin that you do not see in the system, you may email us at webservices@princeton.edu, and we will consider adding it for a fee. However, the theme must not have a license that requires a one-time payment or annual subscription (premium theme).
Responsibilities
Content
Website owners are responsible for the accuracy, quality, and accessibility of their content.
Code
WDS is responsible for the underlying code, hosting, and performance of the platform.
Security
Everyone is responsible for security. If you need to store sensitive information on your site, please review the Protect Our Info site. Web Development Services can assist you choosing a storage location for your sensitive data.
When building your website, refer to the University's Website Requirements.