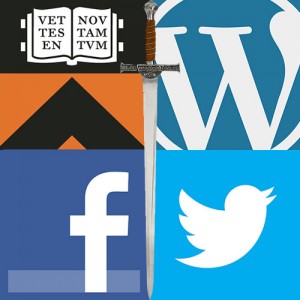 A recent addition to the Jetpack "mega-plugin" is a feature that WordPress.com users have enjoyed for over a year  — the ability for Facebook, Twitter, and WordPress.com users to authenticate in the comment form and use that identity to leave a comment. Native users (in our case, Princeton netID users) can still use that identity to comment.
Active WordPress.com users, may remember this comment system's code name, Highlander Comments. There can be only more than one?
Other comment plugins offer multiple authentication options, namely Disqus and IntenseDebate; however, those systems store the comments on external servers, and the JavaScript to load those comments can be a bit slow. The Jetpack Comments feature just builds off of the native WordPress comment system.
We will be enabling Jetpack Comments for all new sites on our network. Administrators for existing sites will have to go into the Jetpack area of the WordPress admin interface and click the blue "Activate" button. If the default WordPress comment system is preferred, site admins can deactivate that feature on the same admin page.
For more information about Jetpack Comments, check out the documentation on Jetpack.me.