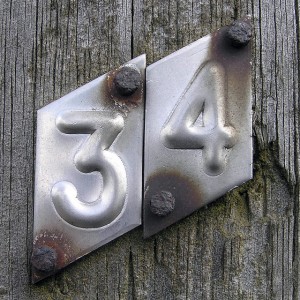 Early Tuesday morning, I deployed the WordPress 3.4.1 update. Users should not notice any changes to normal workflow. There may be a few blue and white pop-ups in the admin interface that call attention to new features. In the admin toolbar, if you hover over the WordPress logo in the top left corner, you should see an "About WordPress" link that lists all of the new features. In this post I will demo a couple of the new features.
First, take a look at the Caption for the metal house number photo in this post. At long last, authors can use basic HTML tags in image captions. Now you can italicize titles, insert a line break, or add a linked attribution for shared images.
The next new feature is Twitter Embeds. They work just like oEmbeds for videos. Just paste a raw (unlinked) tweet URL on its own line in a post or page. The published entry displays a stylish box with the tweet, the Twitter avatar, and some action links for the tweet. For an example, check out the meta tweet below:
We've upgraded the WordPress system to 3.4.1. Read about what's new: http://t.co/UMmQVm3P

— PrincetonWebServices (@PrincetonWDS) July 24, 2012
With Custom Headers, you no longer have to settle for the same height banner image on every page. You can still use the "PUWS Options" in our Princeton-customized themes, but that height value just acts as a suggested height. When you upload a banner image, the system will ask you if you want to crop the image to that suggested height or use the image's original height. Please note that this will not work well for tall images.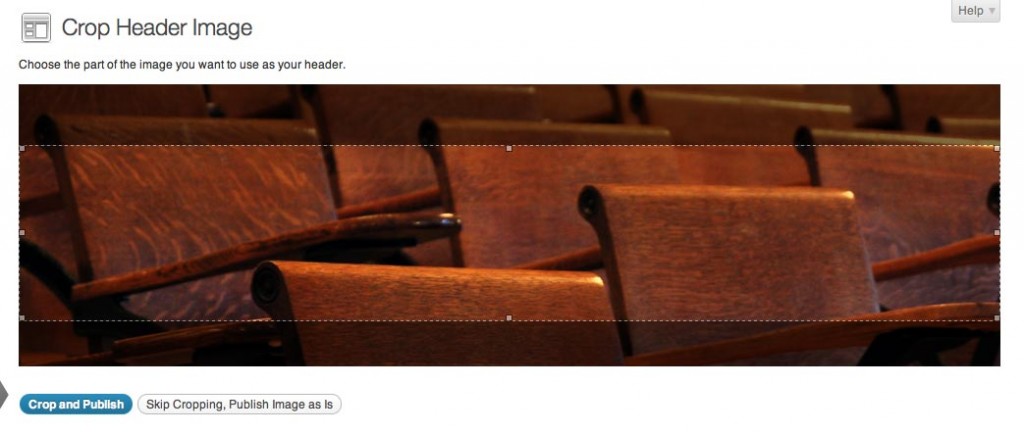 Live Theme Previews allow you to try out a new look for your site before making those changes live. Not all custom theme settings are available with the live previews and the Customizer sidebar. Surprisingly, any custom CSS saved under the "Edit CSS" Appearance page should display in the Live Preview.
The next feature update for WordPress is version 3.5, set for release December 5. Barring any development delays, we should be deploying this version (or a subsequent bug fix release) to the network soon after the holidays.