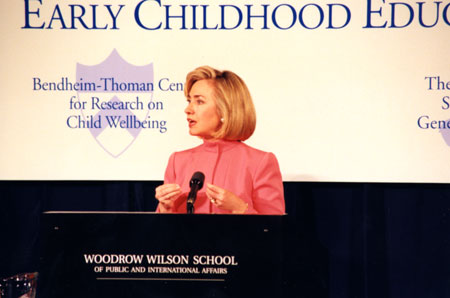 Hilary Clinton speaking at symposium on Early Childhood Education at the Woodrow Wilson School, April 25, 1997.
Luminaries and professionals from all areas of the world of public and international affairs play a vital role in the life of the Woodrow Wilson School, presenting lectures and participating in panels, seminars, and conferences. Recent guests have included former United Nations Secretary-General Kofi Annan, Secretary of State Condoleezza Rice, and former Secretary of Defense and World Bank President Robert S. McNamara.
Photo courtesy of Princeton University Archives.