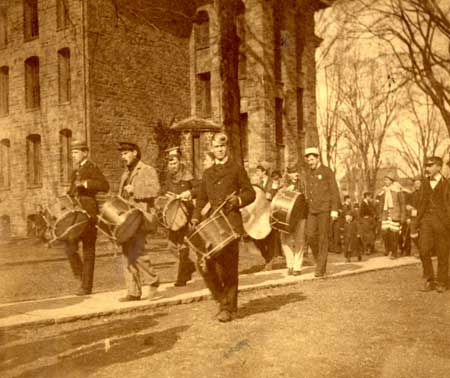 Washington's Birthday Parade at Alumni Day, 1889.
The first Alumni Day event took place on Lincoln's birthday in 1915 to give alumni a glimpse of the University while it was in session and provide an intellectual homecoming, apart from the annual Reunions celebrations.
From 1916 on, the event took place on Washington's birthday and now continues to be held on the Saturday closest to February 22nd. This year's Alumni Day will take place on Saturday, February 23.
Photo courtesy of Princeton University Archives.