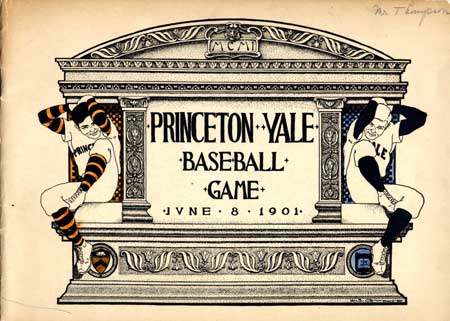 Program cover from Princeton-Yale Baseball Game, 1901.
Princeton played its first intercollegiate game against Williams in 1864. According to A Princeton Companion, it was a Princetonian who first stole second base by sliding feet-first (William Gummere 1870); a Princetonian who first learned how to throw a curve ball and as a result threw the first no-hitter in the history of baseball (Joseph Mann 1876); and a Princetonian (William Schenck 1880) who first used a chest protector as catcher (stacked copies of The Daily Princetonian).
This year's Princeton Baseball season kicks off with a doubleheader on March 1 at Delaware.
Photo courtesy of Princeton University Archives.