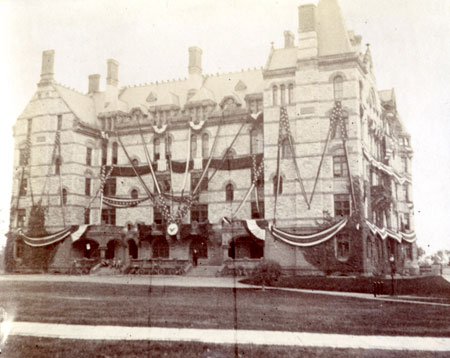 To celebrate Princeton's Sesquicentennial in 1896, Witherspoon Hall was decked out with bunting and banners in patriotic red, white, and blue, as well as tigerish orange and black.
Commissioned in 1875 and occupied in 1877, this dormitory was considered the most modern and elegant of its time, with amenities such as waterclosets on every floor, dumbwaiters and servants' quarters.
Photo courtesy of Princeton University Archives.