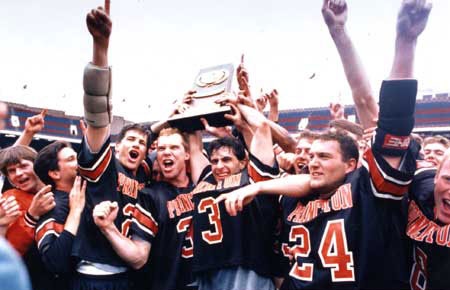 Number One. Princeton lacrosse players celebrate their defeat of Syracuse 10-9 in double overtime to win the 1992 NCAA Championship. With the University since 1988, head coach Bill Tierney has guided the Tigers to six NCAA championships and 13 Ivy League championships. In 2002 he was inducted into the Lacrosse Hall of Fame.
The 2007-08 season begins on February 24, when Princeton hosts Canisius College of Buffalo, NY.
Photo courtesy of Princeton University Archives.