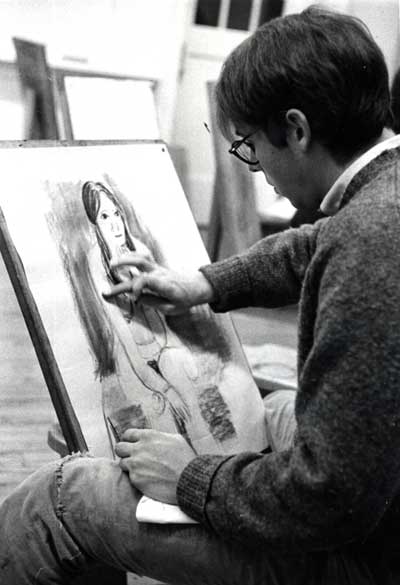 A student works in charcoal in a life figure drawing class in the 1970s.
Princeton's Creative Arts Program was first organized in 1939. In 1966, the program found its new home in the Nassau Street School (now named 185 Nassau) and student interest in the arts grew rapidly through the late 60s and early 70s. By 1975, there were three separate programs in Creative Writing, Theatre and Dance, and Visual Arts.
Today President Shirley M. Tilghman has launched a new era for the arts at Princeton by announcing a new initiative for creative and performing arts including the establishment of the Lewis Center for the Arts.
Photo courtesy of Princeton University Archives.