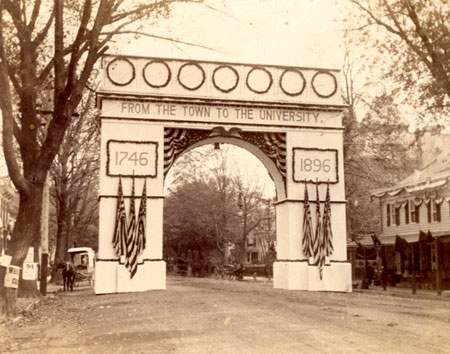 In the fall of 1896 the College of New Jersey celebrated its 150th anniversary and officially became Princeton University. To mark the occasion, the town erected this triumphal arch at one end of Nassau Street, emblazoned "From the Town to the University," while the college erected a matching arch at the other end of the street.
Princeton town-gown relations are celebrated each year during the last weekend of April at Communiversity. The event, co-sponsored by students at the University and the Arts Council of Princeton, promotes cultural awareness on both sides of Nassau Street with fun, food, and festivities.
This year's event takes place, Saturday, April 26 from noon to 4 p.m.
Photo courtesy of Princeton University Archives.